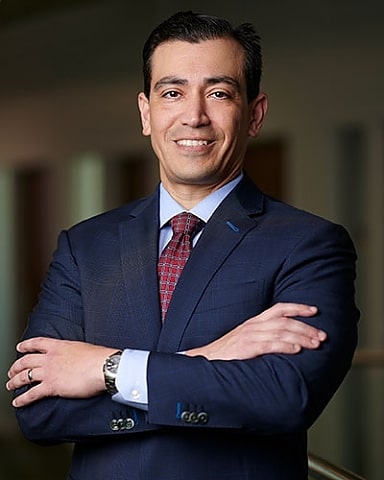 Attorney John Leo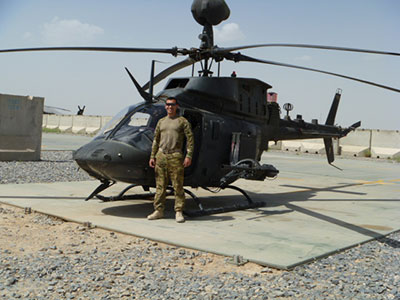 John Andrew Leo is a proud veteran of both the U.S. Marine Corps and the U.S. Army. After finishing his enlistment in the Marine Corps, Mr. Leo was accepted to the Army Warrant Officer Flight Training program. John flew OH-58D scout/attack helicopters for about 10 years before deciding to leave the Army after completing his third deployment to Afghanistan.
Mr. Leo graduated in the top 15% of his class from Thurgood Marshall School of Law in Houston, TX. He was inducted into the Order of Barristers for demonstrating exceptional skills in trial advocacy and was a regional finalist at the National Trial Competition. John Leo has completed internships with the Fort Bend County District Attorney's Office, the Harris County District Attorney's Office, the United States Attorney's Office, and local criminal defense attorneys.
John Leo and George Oginni teamed up to form the Leo & Oginni Trial Lawyers law firm. Leo and Oginni focused their practice on personal injury and criminal defense; helping people who have been hurt in car accidents or those who have been arrested and charged needing criminal defense attorneys.

Click To View John Leo's Introduction Video
Help Is Here!
Mr. Leo has focused his practice in criminal law, and specifically fighting to defend the rights of those who have been accused of a crime. Whether you have been accused of drug possession, driving while intoxicated (DWI), assault, theft, or even gang related organized crime; Help Is Here! John Leo will fight to protect your rights if you decide to take your case to trial. Leo & Oginni Trial Lawyers are happy to make the State try and prove their accusations to a jury at trial. When going to trial is not the best option, Mr. Leo will negotiate on your behalf and highlight the good facts to get you the best deal the prosecutors will offer.
If you have been charged with DWI, Possession of Controlled Substance, Theft, Assault, Burglary of a Motor Vehicle, or other crimes, John Leo of Leo & Oginni Trial Lawyers is a criminal defense lawyer you can trust!