What Does a Personal Injury Lawyer Do?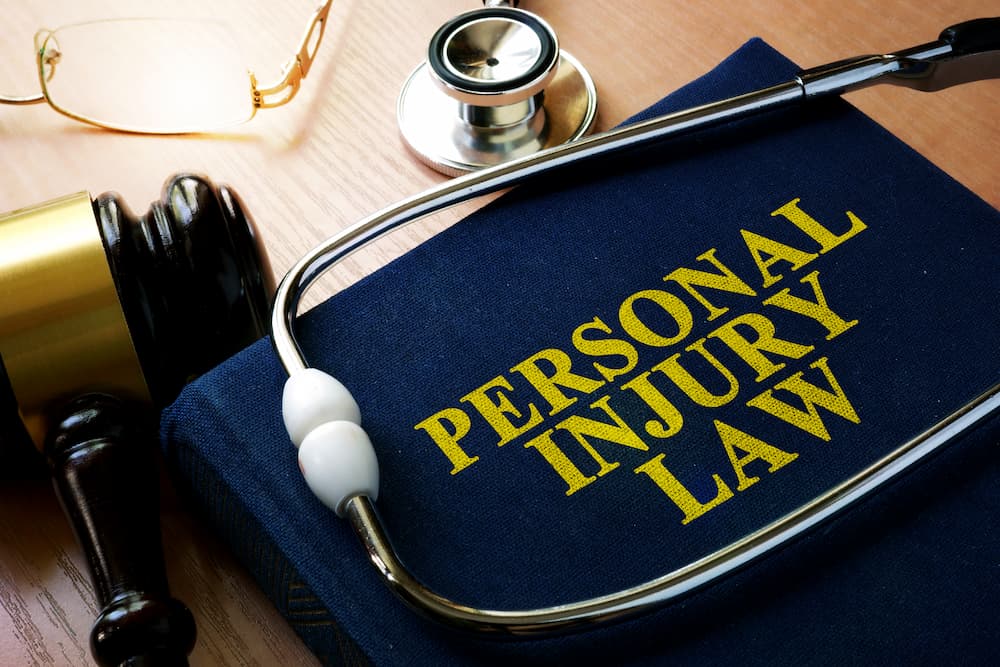 You are entitled to compensation for injuries caused by negligent or intentional acts of another person. However, fair compensation depends on the evidence gathered and your understanding of personal injury laws. Leo & Oginni Trial Lawyers can help you get the justice you deserve after an accident. As a personal injury law firm in Texas, they specialize in gathering evidence and negotiating fair settlements for clients who have been injured due to the negligence or intentional acts of others. Read on to learn more about the services provided by personal accident lawyers and how Leo & Oginni Trial Lawyers can assist you in your pursuit of fair compensation.
What Do Personal Injury Lawyers Do?
A personal injury lawyer specializes in tort law to help people injured by negligent or intentional acts. Personal injury lawyers handle a wide range of cases, including car accidents, medical malpractice, slip and fall accidents, workplace injuries, and product liability cases. They work with clients who have suffered physical, emotional, or mental harm due to the negligence or intentional acts of another party. These attorneys also provide legal representation to their clients, helping them navigate the complex legal system and seek compensation for their injuries.
When someone is injured in an accident or intentional acts of the defendant, a personal injury lawyer can offer specific assistance in various ways, including:
Help Plaintiffs Pursue Compensation
Accidents can cause serious injuries that lead to hospitalization and loss of wages for days not worked. As the injured person concentrates on medical treatment, a personal injury attorney pursues compensation for damages. The attorney helps the plaintiff focus on the recovery process while they attend to the legal aspects of the accident.
Gathering Evidence
The success of a personal injury case depends on investigation and discoveries. Discovery refers to gathering evidence from the accident scene and interviewing witnesses. Typically, an accident injury attorney will:
Gather photos, videos, or diagrams of the accident scene
Contact and interview witnesses
Gather police reports to reinforce the case
Contact the employer for lost wages calculation
Negotiate a Settlement
Most personal injury cases are settled out of court. Out-of-court agreements allow the parties to arrive at a fair settlement without involving a judge or a jury. A settlement is a compensation agreement between the two parties outside the court system. A personal injury lawyer negotiates the compensation on behalf of the plaintiff to ensure their rightful compensation.
Represent the Plaintiff in Trial
Although most personal injury cases end with an out-of-court settlement, they sometimes proceed to trial when the parties disagree. In such situations, injury lawyers represent the plaintiff in the courtroom.
What Kind of Cases Do Personal Injury Lawyers Handle?
Personal injury lawyers specialize in tort law, which helps the injured person receive damages for physical or emotional harm caused by the negligent or intentional actions of the defendant. Personal injury lawyers most often handle the following cases:
How does a Personal Injury Lawyer work for You?
After an accident, a personal injury lawyer takes the following steps:
Files a personal injury complaint in a civil court or notifies the defendant
Presents the evidence and discovery
Negotiates for a settlement on behalf of the plaintiff
Settles for compensation amount with the defendant's attorney
Files a case in a court of law when out-of-court negotiations fail
The lawyer's primary goal is to ensure that their clients receive fair compensation for their injuries, including medical expenses, lost wages, and pain and suffering. They are your advocate and will work tirelessly to ensure that you receive the justice and compensation you deserve.
In addition to helping clients with their legal cases, personal injury lawyers can also provide emotional support and guidance during difficult times. They understand the stress and pain that often comes with an injury, and they are there to provide support and guidance throughout the entire process.
Let Leo & Oginni Trial Lawyers Be Your Voice: Contact us for Legal Representation
If you or a loved one has suffered from a personal injury, do not risk your chances of receiving fair compensation by dealing with the defendant or insurance company alone. At Leo & Oginni Trial Lawyers, we understand the complexity of personal injury cases and the tactics that insurance companies use to intimidate victims into accepting lower compensation. That's why we are dedicated to being your voice and fighting for your rights. Our experienced attorneys can help you navigate the legal system and obtain the compensation you deserve.
Don't wait, time is of the essence in personal injury cases.
Contact us today to schedule a consultation with an experienced personal injury lawyer in Houston, TX.
Image Source: Vitalii Vodolazskyi/Shutterstock
---
‹ Back